Tip 1: Protect Your Hair
Always protect your hair from extreme weather. Exposure to excessive sun, heat, dirt, pollution, etc. adds to our already existent hair woes. These can lead to dirt build up, drying out of hair and scalp and increased susceptibility to infections on the scalp. Cover your hair with an umbrella or a hat when out in harsh weather conditions and wearing a protective style during harsher elements will help as well.
Tip 2: Handle Wet Hair With Care
Straight/relaxed wet hair is very fragile and breaks easily. Shampoo the hair carefully with a sulfate shampoo to minimize tangles. Use a wide-tooth comb to detangle wet-hair and apply conditioner to help with slippage.
Tip 3: Condition The Hair Regularly and Correctly
Use a moisturizing conditioner after every wash. Conditioning needs to be done right. Conditioners are formulated to seal in the moisture and deposit protein to the hair shaft. Apply heat or cover the hair in order for it to be most effective.
Tip 4:  Minimize Heat
Avoid using heat on your hair. Heat further strips the moisture content from your hair making it dry and frizzy. When overused, it can also burn your hair. Use iron/curl, straighteners only if necessary and remember to use a hair protectant before!
Tip 5: Avoid Pulling The Hair Too Tightly
Avoid using super tight hair ties or pulling the hair too tightly during styling and braiding. Traction alopecia or balding and thinning around the edges and in the crown of the hair is usually caused by pulling the hair too tightly and it can be severe and permanent if you aren't careful.
Tip 6: Satin Pillowcases Work Better
Sleeping on satin pillow covers will reduce hair breakage due to friction. Cotton and other materials are quite rough in texture. Due to which they also cause more friction against your hair.
Tip 7: Don't Rub, Pat Dry
When drying hair, pat dry. Do not ever rub. You might dry your hair faster but the amount of hair that breaks and falls away also doubles up.
Tip 8:  Wash Your Hair In Cool Water
Use cool water to wash your hair as hot water affects hair the same way as heat styling methods do; it can cause dry feeling hair.
Tip 9:  Healthy Eating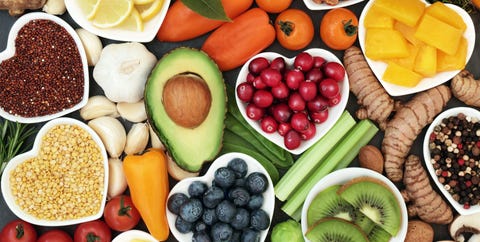 Health on the inside reflects on your hair too. The healthier you are, the better your hair looks. If you want healthy hair, eating right is a must. Certain nutrients like vitamins, iron and proteins are essential for your hair growth and health. If you are unable to obtain enough from your diet, then you need to consider supplements.